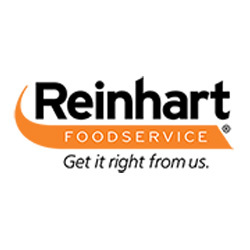 Yard Jockey
Sorry, this job has expired.
Cincinnati, OH
Health Insurance, Life Insurance, Dental Insurance, Vision Insurance, 401K / Retirement plan, Paid vacation
Reinhart is a family-owned enterprise with values to match. We are members of the towns in which we live and work, and we support the fight to end hunger by volunteering, hosting donation drives and sharing our resources with local food banks. We are proud to win with the best people and we provide our employees with ample opportunities to learn and develop their careers.

Position Summary:
A Yard Jockey is responsible for efficiently and accurately selecting and staging multi-temperature trailers for loading and transport.
High School diploma or GED
Preferred Experience:
- Previous Yard Jockey experience
- Food service distribution experience
- Valid CDL Class A Driver's License
- Satisfactory driving record.
- Must be 21 years of age and able to work independently with little or no supervision.
- This position must pass a post-offer background and drug test.
Position Responsibilities may include, but not limited to:
- Selecting and staging trailers for loading and transport.
- Ability to take ownership and be accountable for issue resolution and general client satisfaction
- Oversee daily operations effectively and efficiently to ensure excellent service to our customers.
- Minor repairs and maintenance for transportation equipment.
- Must present a highly professional image and attitude
- Highly organized, detail orientated and capable of multi-tasking.
- Self-motivated individual with great initiative and ability to work independently.
- Serve as a highly motivated leader and quick thinker that possess the ability to interact with a host of different personalities.
- All other duties as assigned.
Full Time, 3rd Shift (Night)

Physical Demands and Work Environment:
- Reasonable accommodations may be made to enable individuals with disabilities to perform the essential functions. Due to the nature of our business in regard to such things as delivery schedules, order inputs, selection, and Department of Transportation Hours of Service, overtime, attendance, and punctuality are essential job functions. Should an individual in this classification not be able to adhere to this requirement due to a disability, they should contact their Human Resources department to see what, if any, reasonable accommodation may be made.

All qualified applicants will receive consideration for employment without regard to race, color, religion, sex, sexual orientation and gender identity, national origin, disability, or protected veteran status. Drug-Free Workplace.

EOE Statement:
As an Equal Opportunity Employer, Reyes Holdings companies will recruit and select applicants for employment solely on the basis of their qualifications. Our Practices and Procedures, including those relating to wages, benefits, transfers, promotions, terminations, and self-development opportunities, will be administered without regard to race, color, religion, sex, sexual orientation and gender identity, age, national origin, disability, or protected veteran status and all other classes protected by the Federal and State Government. Drug-Free Employer.
8780